When people say that chivalry is dead today, I can certainly sympathize with them, especially with all of the weird the fetishes, porn, and movies that seem to celebrate and simulate rape (the one that I am thinking will go unnamed, for it has already been named too much). And those cynics may be right on some level. But the truth is chivalry is just too damn heroic to stay dead for too long. Indeed, no matter how many times this romantic ideal seems to get killed, it just keeps coming back from the dead over and over again. Hence, in an attempt to celebrate this deathless virtue, I thought that while everyone spends their time focusing on chivalry's demise, I would spend my time celebrating all of the virtues of chivalric love and then set it to a soundtrack (or maybe vice-versa.) In any case, be forewarned, I cannot promise the absence of some element of "cheese" here (there may be a Hallmark moment or two), but what I can promise is a list of attributes that any man worthy of being called one must possess, and any woman looking for true happiness, must demand.
1. When in Rome - The Promise
"I'm sorry but I'm just thinking of the right words to say, I know they don't sound the way I planned them to be, but if you wait around for me I'll make you fall for me, I promise you, I promise you I will. I'm sorry but I'm just thinking of the right words to say, I know they don't sound the way I planned them to be. And if I had to walk the world, I'd make you fall for me, I promise you, I promise you I will."
Rule #1: The chivalrous man is always willing to go to heroic lengths in the hope of winning over the heart of his beloved.
2. Just Breathe - Pearl Jam
"Yeah, I'm a lucky man, to count on both hands the ones I love. Some folks they have one. Yeah, others they've none, uh huh... Did I say that I need you? Did I say that I love you? Oh. if I didn't I'm a fool you see, no one knows this more than me. As I come clean…"
Rule #2: The chivalrous man is capable of "coming clean" and admitting when he's wrong, especially when he fails to show the proper gratitude for all that he has.
3. Alive and Kicking - Simple Minds
"What you gonna do when things go wrong? What you gonna do when the flames go up? Who is gonna come and turn the tide? What's it gonna take to make a dream survive? Who's got the touch to calm the storm inside? Alive and kicking! Stay until your love is, alive and kicking!"
Rule #3: The chivalrous man is willing to work diligently, and stay emotionally connected, if only to guarantee that the most essential relationships in his life are still "alive and kicking".
4. Bargain - The Who
"I'd do anything just get you/Surrender my good life for bad/To win you, I'd stand naked, stoned, and stabbed. I'd call that a bargain, the best I ever had."
Rule #4: The chivalrous man is willing to suffer any manner of trials for the sake of his beloved… while still declaring it a "bargain" in comparison to the great good it is to "win" her.
5. When We Dance - Sting
"If he loved you, like I love you/ I would walk away in shame/ I'd move town, I'd change my name… He won't love you, like I love you/ He won't care for you this way/ He'll mistreat you if you stay. Come and live me with me, we'll have children of our own/ I would love you more than life, if you'll come and be my wife."
Rule #5: The chivalrous man loves his Lady more than his own mortal existence.
6. Harvest Moon - Neil Young
"Because I'm still in love with you/ I want to see you dance again. Because I'm still in love with you/ On this harvest moon."
Rule #6: The chivalrous man seeks (and celebrates) enduring love
7. I Just Haven't Met You Yet - Michael Buble
"I know that we can be so amazing/ And being in your life is gonna change me/ And now I can see every single possibility... And someday I know it will all turn out/ And I'll work to work it out. Promise you kid, I'll give more than I get…"
Rule #7: The chivalrous man sees in his beloved the inspiration and opportunity to become the heroic and generous man he always wanted to be
8. Lady in Red - Chris de Burgh
"Lady in red is dancing with me, cheek to cheek. There's nobody here, it's just you and me, that's where I want to be. And I hardly know, this beauty by side. I'll never forget the way you look to tonight"
Rule #8: As the songwriter suggests here, the chivalric man can still look upon his wife with awe and wonder even after years of marriage
9. Come to Me - The Goo Goo Dolls
"Come to me my sweetest friend/ Can you feel my heart again/ I'll take you back where you belong, and this will be our favorite song. Come to me with secrets bare/ I'll love you more so don't be scared/ When we're old and near the end/ We'll go home and start again"
Rule #9: The chivalric man sees in his beloved wife a true companion, not one who is inferior, but rather one who is flesh of his flesh and bone of his bone.
10. The Glory of Love - Peter Cetera
"I am a man who will fight for your honor/ I'll be the hero that you're dreaming of. We'll live forever/ Knowing together that we did it all for the glory of love."
Rule #10: The chivalric man is willing to defend a woman's honor from insults and abuse, even at the risk of his own physical safety.
11. Angel Eyes - Jeff Healey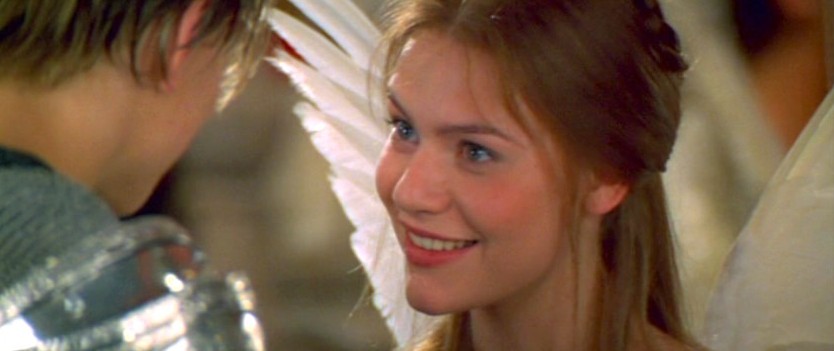 "So tonight I'll ask the stars above/ How did I ever win your love/ What did I say/ What did I do/ To turn your angel eyes my way?"
Rule #11: The chivalrous man sings joyfully of his unworthiness, particularly as it relates to his beloved
12. 16 Days - Whiskey town
St. Francis' betrothal to Lady Poverty
"I've got sixteen days/ One for every time I've gone away/ One for every time I should have stayed/ You should have worn my wedding ring… I've got sixteen days/ Got a bottle and a rosary/ God I wish you were close to me/ I guess I owe you an apology"
Rule #12: The chivalrous man dreams about his beloved "wearing his wedding ring", a ring whereby she professes publicly that she "belongs to him"
13. You Are - Lionel Ritchie
" You are the sun/ You are the rain/ That makes my life this foolish game/ You need to know/ I love you so/ And I'll do it all again and again…"
Rule #13: The chivalrous man is willing to make a fool of himself (over and over), as long as it means that the "foolish game" of love continues.
14. Head over Heels - Tears for Fears
"I wanted to be with you alone and talk about the weather…"
Rule #14: The chivalric man is really interested in what you think about things, even if what you discuss at times borders on the inane.
15. Your Man - Josh Turner
"So lock the door and turn the lights down low/ Put some music on that's soft and slow/ Baby we ain't got no place to go/ I hope you understand. I've been thinking 'bout this all day long/ Never felt a feeling quite this strong/ I can't believe how much it turns me on/ Just to be your man… There's no hurry/ Don't you worry/ We can take our time/ Come a little closer/ Let's go over/ What I have in mind."
Rule #15: The chivalrous man understands that all good things, including sexual love, require time and patience.
16. My Little Girl - Tim McGraw
"Some day some boy will come and ask me for your hand/ But I won't say yes to him unless I know he he's the half that makes you whole/ He has a poet's soul/ And the heart of a man's man. I know he'll say that he's in love/ But between you and me… He won't be good enough!"
Rule# 16: The chivalrous man is invested emotionally in the lives of his children... enough to put the fear of God into any pretender who might want to come along and ask for his daughter's hand.
17. Making Memories of Us - Keith Urban
"I want to honor your mother/ And I want to learn from your pa"
Rule #17: The chivalrous man shows deference and respect to your family.
18. Everything is Different Now - Don Henley
"I hate to tell you this but I'm very very happy/ I know that's not what you would expect from me at all/ I'm not the kind to smile and bow out gracefully/ I always wanted to take it to the wall. But I found somebody with a heart as big as Texas/ I found somebody with the golden wings. She saw me down in the dark somehow/ And everything is different now"
Rule #18: The chivalrous man sees in his woman a kind of savior figure, a divine intercessor sent to help him find his way back from the valley of despair.
19. Working My Way Back to You - The Spinners
"Oh, I used to love to make you cry/ It made me feel like a man inside/ If I had been a man in reality/ You'd be here baby loving me"
Rule #19: The chivalrous man rejects false machismo, and instead prefers the type of manliness that treasures the one who (for some mysterious reason) loves him.
20. Summertime - The Sundays
"And its you and me in the summertime/ We'll be hand in hand down in the park/ With a squeeze and sigh and twinkle in your eye/ And all the sunshine banishes the dark… Or have I read to much fiction?"
Rule #20: The man of chivalry delights in small tokens of affection (e.g. opening doors, holding hands, and buying flowers), for he recognizes that these romantic gestures are just as integral to intimacy as anything else.
21. Faithfully - Journey
"And being apart ain't easy on this love affair/ Two strangers learn to fall in love of again/ I get the joy of rediscovering you/ Oh girl, you stand by me... I'm forever yours, faithfully"
Rule #21: Far from taking delight in the games of the "player", the chivalrous man sees fidelity and devotion as a badge of honor.
22. Change the World - Eric Clapton
"If I could reach the stars and pull one down for you/ And shine it on my heart so you could see the truth… If I could be king, even for a day/ I'd have you as my queen/ I'd have it no other way. Then our love would rule, this kingdom we had made/ 'Till then I'd be a fool, wishing for the day. But I can change the world/ I would be the sunlight in your universe..."
Rule #22: The chivalrous man wants to stand out in a crowd for you, but even more importantly, he wants to move heaven and earth just so that you know how special you are to him.
23. Have You Ever Really Loved a Woman - Bryan Adams
"… And when you see your unborn children in her eyes, you know you really love a woman…"
Rule #23: Anyone can have sexual intercourse, but the chivalrous man sees sex in connection with marriage, family, and spending the rest of his life with you.
24. Phillip Phillips - Gone Gone Gone
"When enemies are at your door/ I'll carry you away from war/ If you need help, if you need help. Your hope dangling by a string/ I'll share in your suffering/ To make you well, to make you well"
Rule #24: The chivalrous man does not simply want to benefit from the more pleasant aspects of love, but rather wants to be there for his beloved, especially when her hope seems to be "dangling by a string".
25. Have I Told You Lately That I Love You - Van Morrison
"There's a love that's divine, and it's yours and its mine, like sun/ And at the end of the day, we should give thanks and pray to the One"
Rule #25: The chivalrous man does not simply chalk up his good fortune to fate, or some other kind of vague force, but rather recognizes that
without "the One" there would be nothing good at all.
26. Bonus: My Eyes Adored You - Frankie Valli
"My eyes adored you, though I never laid a hand on you, my eyes adored you [...] So close… so close and yet so far"
Rule #26: The chivalrous man understands what few others do, that a chaste love can be just as powerful (and romantic) as any other kind of love.
For my Valentine (Heidi Chapman): February 14, 2015